Meet the team of MOBY DICK! THE MUSICAL - Allison Ristaino (Ishmael)
Allison Ristaino is a Chicago based actress, writer, and comedian. Born and raised in Massachusetts, she has her bachelors in theatre from Smith College and has studied with Improv Asylum in Boston. Allison is a graduate of both the writing program and the conservatory at The Second City as well as the improv program at iO and FemCom with The Lincoln Lodge. She can currently be seen performing improv at The Crowd with her house team BlackCat, as well as performing stand up and storytelling throughout Chicago. Favorite credits include CHAMBER MUSIC (Pearl White), THE DOLL PEOPLE (Tiffany Funcraft), CINDERELLA (Joy) and REEFER MADNESS (Sally DeBanis). Allison thanks her mom for her continuous support, and for her continuous recommendations of quality shows to watch on Netflix.
Get to know Allison!
TCTP: What was your favorite show you were a part of in high school?
AR: I played Gloria Thorpe in Damn Yankees my junior year of high school and at the end of Shoeless Joe from Hannibal Mo I was lifted in the air seated on a baseball bat, which I remember thinking was wicked badass…I was a lot smaller back then...
TCTP: Have you actually read Moby Dick?
AR: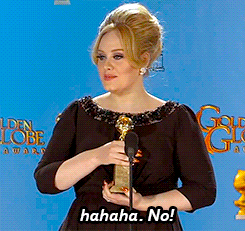 TCTP: What is a piece of classical literature you would love to see turned into a musical?
AR: Walden by Henry David Thoreau. Ok, I know what you're thinking, but hear me out. Our world could use a little more transcendentalism right now! Featuring catchy show stopping tunes like Thank God Men Cannot Fly and Lay Waste The Sky as Well as the Earth and What Are We Busy About?
TCTP: Do you have a personal white whale? What is it? (Interpret how you wish.)
AR: If you couldn't tell from that last question, I've always struggled with a harrowing existential doubt about what my purpose in life is, am I bettering the world? Am I taking up the appropriate amount of space? What am I supposed to be doing? Am I being true to myself and not being a product of this hodgepodge of social constructs we call life? Does Starbucks really have to put more water in my refresher when I ask for light ice? These are the questions that haunt me.
TCTP: What's the most thrown together show you've ever done?
AR: At my mom's wedding, my four siblings and I all performed a medley of songs for my mom and stepdad. However, we all lived in various different places in the country across three different states at the time, and didn't get to practice together until days before the wedding when we all flew into Boston. It all worked out though because we're basically Hanson, if Hanson were made up of four sisters and one brother.
Check out Allison's work in MOBY DICK! THE MUSICAL running October 29 - December 1 at Heartland Studio. Get tickets here: https://dime.io/events/moby-dick-the-musical